Role outline
We're on a mission to give our clients the Fresh Ideas & Firepower TM they need to turbo-charge their own growth through marketing (whilst making B2B marketing as a whole more creative, valued and commercially successful in the process).This role is all about driving awareness, delivering growth, and "walking the walk" through using our own brand of brilliant marketing for Sharper.
You'll be working directly with our MD and the wider Sharper team to build, deliver and bring to life creative, interesting, different, and attention-grabbing marketing activity for Sharper.
It's all to ensure we make ourselves known to the right people, can effectively capture their interest, and then drive growth for the business as a result.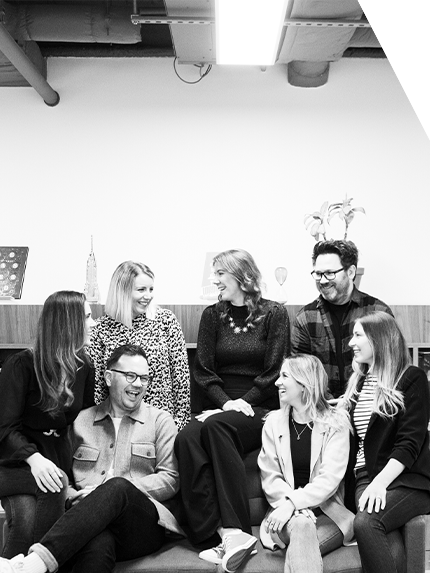 About you
We're still a growing business so we can't afford to carry any passengers. Which means we have to hire first and foremost on attitude and personality.
Experience and skills are obviously useful, but they can be gained or learned. If you've got the right approach and attitude though, you'll be on to a winner.
So, what does that "right approach" and attitude look like?
You'll be "can do". You need to be able to pick up the initiative and get stuff done, no matter what kind of curve balls come flying at you.
You'll be a problem solver. If things crop up that get in the way you won't just accept them and say, "oh well". You'll be coming up with the ideas and different approaches to get around, under and over those challenges.
You'll be inquisitive and empathetic, always looking for new ideas and new ways to do things that connect with people. And you'll bring those to the table for the benefit of Sharper.
You'll be confident (but definitely not arrogant). You need to know yourself, know what you're good at and back yourself in doing it. But you'll also be self-aware and humble enough to know where the line is.
You'll want to crack on with your career. We want to see you be a success, but we also know you're not going to stay with us forever. If we can help you on the way and we all have some fun doing it, then that's win-win.
As we said, knowledge and skills can be gained or learned, but if you've got some of the following in your back pocket that'll stand you in good stead.
About the role
As our brand-new Marketing Manager there will be 5 key things you'll need to own and be all over. Specifically:
Content Creation.

We're talking blogs, videos, research pieces, infographics and all that jazz. You'll take the lead on and be comfortable creating a regular stream of attention-grabbing content for Sharper that appeals to our target audience.

Newsletter.

We've been threatening to start an email newsletter for ages but have never had the time. That's where you come in. You'll own this project from the ground up making sure we've got everything set up in our CRM/Marketing Automation system to support it and that we're then sending high-impact, useful, informative newsletters to our audience.

Website.

No super-technical skills needed here. You'll just need to ensure we keep our website up to date with all the fresh content you'll be producing.

Social.

Taking ownership of our LinkedIn and Instagram accounts (and bringing into the mix other platforms as needed). Our MD and team are pretty prolific across LinkedIn… how do we use that for the benefit of Sharper?

Award Submissions.

We focus on award submissions (and winning them) to build and demonstrate our authority in the B2B space. You'll be in charge of writing our submissions (with the help of the team, obviously) and managing the submission process.
So, does Sharper sound like something you want to be part of? Then read on…
Experience
2-5 years B2B marketing experience ideally as a marketing exec, marketing manager, campaign manager, or similar.
Campaign and content creation, build and execution. You'll know your way around (or at the very least the theory behind) how to create and run marketing campaigns that make an impact with people.
Marketing automation and tech. You don't need to be a genius level expert by any stretch of the imagination, but you will need to know enough to be dangerous with CRM, email platforms, marketing automation tools, etc.
Skills
Clear communicator. You'll be working across multiple activities/projects talking to a variety of people so you've got to be clear and consistent with your communications – both written and verbal.
Able to handle complexity. With multiple projects/activities on the go at any one time you've got to have the mental agility to be able to switch from one thing to the next and be comfortable managing your own energy and time to do so.
Copywriting. You've got to have a solid grasp on the English language and able to create engaging copy.
What you'll get from us
If you join us as our brand-new Marketing Manager (and our newest Sharperino) we'll give you:
Our undying love and affection
A £30,000 - £35,000 salary (depending on experience)
28 + 2 days holiday a year (the +2 are a CSR day we take as a team and a "disconnect day" we take as a team too)
Healthcare scheme
Regular team socials and celebrations
The tech and equipment you'll need to get things done


Pension scheme
We love the stuff, so plenty of Sharper branded stuff will be yours
Flexible working. We've got an HQ office in Wokingham which we generally tend to all be in 1 or 2 days a week. but you don't have to work there. Truthfully, we don't really mind how or where you work, it's much more about getting the job done
Profit share scheme and regular salary reviews (tied to company performance)
A home to grow, develop and become the best version of you


Client's love working with us for 3 main reasons
We're all experienced client-side marketers. We've walked in their shoes. We know their world. We talk their language.
We're fearlessly creative, but we underpin EVERYTHING we do with metrics and measures of success.
We're nice people and fun to work with, but we give no easy rides. We're direct. We challenge. We ask hard questions. Because that's what a great agency partner should do.
And we live and die by our values: Creativity, Tenacity, Fairness, and Fun. If you don't think these 4 things are important then you're not going to enjoy working here.
We're also proud members of the Selbey Anderson family, the agency group that finds and unlocks hidden value in people, agencies, and brands.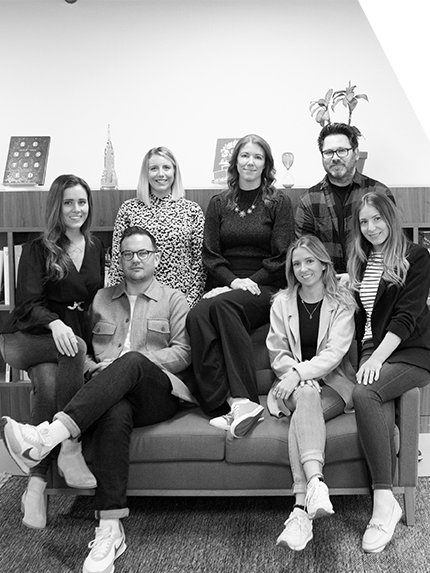 Become a Marketing Manager Sharperino
Don't just send us a CV and a cover letter or anything like that. Think outside the box. Try something different. Grab our attention - because if you can't do that for yourself (the one thing you should absolutely know how to market) how are you going to do it for clients? We can't wait to hear from you...
What to expect?
One of the team will get back to you within 48 hours. That's a promise.

If we like the cut of your jib we'll set up an initial intro call.

After that it really depends on what role you're applying for. We don't have complicated, long-winded interview processes though. We just want to know that you're a good for us (and we're a good fit for you).