Highlights
The "CHOCBOOK" was our first ever award winning campaign scopping the award for best use of Direct Mail at the B2B Marketing awards and The Drum awards.
400+
Leads (in just 3 weeks)
B2B Award
Best use of Direct Mail
The Challenge
Panasonic TOUGHBOOK was keen to broaden the wider awareness of its brand to both existing and target audiences. With the tagline 'Different is in our DNA', TOUGHBOOK love to create marketing campaigns that haven't been done before.
As a wider brand play it was important that the campaign captured attention and drove enquiries but with the majority of the UK in lockdown for the first quarter of 2021, TOUGHBOOK were keen to grab people's attention from where they were… at home.
Following a brain wave from Sharper B2B Marketing, the CHOCBOOK was born.
To ensure that the CHOCBOOK campaign generated the right results and delivered the good for TOUGHBOOK, we had three main objectives:
Capture the right people's attention (from their home office)

Raise awareness of the TOUGHBOOK brand in a fun, feel-good, and stand out way

Generate new leads to drive into the sales pipeline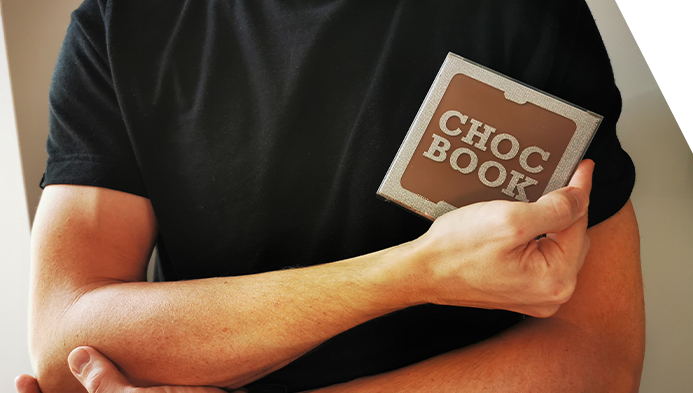 The Solution
To successfully deliver against these objectives we created a 'spoof' product launch campaign and the CHOCBOOK product itself, just in time for Easter.
As you've guessed, unlike traditional TOUGHBOOK's, the CHOCBOOK was made of chocolate meaning it definitely isn't drop proof, heat proof, water resistant, or rugged in anyway (unlike the TOUGHBOOK range of products). But but by highlighting everything that a CHOCBOOK isn't, we cleverly refinforced to the target audience what a TOUGHBOOK is.
The CHOCBOOK was 'launched' with a light-hearted and pun-filled multi-channel approach which included both highly-targeted paid organic activity, high-impact organic social (using "Test Videos" of the CHOCBOOK being put through its paces), a small slice of email activity, and a spoof Press Release to a relevant Tech media list. This was all to drive traffic to a campaign microsite where users could 'configure' and order their free CHOCBOOK, which then arrived beautifully packaged with supporting collateral.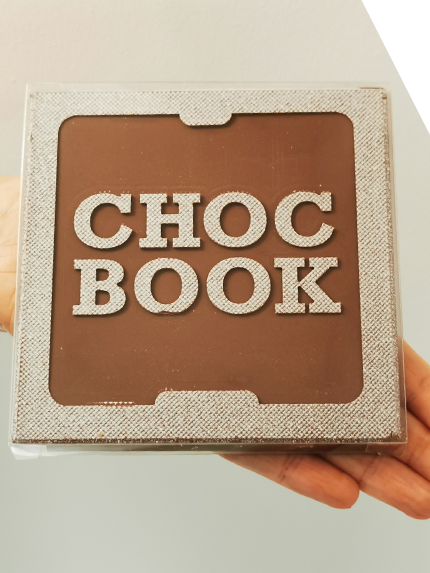 The Results
Over the short lifespan of the CHOCBOOK campaign – it only ran from 22nd March to the 9th April 2021 (and with a modest Paid Social Ad budget of just £2000), the campaign generated 400+ unique MQLs.
Every element of the campaign was a success with impressive performance stats across all channels:
Overall engagement with the CHOCBOOK microsite over-exceeded all expectations – the site generated an 11.3% conversion (from site visitors to order) smashing the industry average of 2.23%

The site generated a total of 421 unique opted-in leads (including their home mailing address) for future marketing use and sales pipeline generation

Paid LinkedIn Social Ads drove over 79,000 impressions and a CTR of 0.45% against forecast 0.21%

Paid Twitter Ads drove over 145,000 impressions with a CTR of 1.92% against forecase of 0.19%

The Spoof Press release was picked up by over 50 media contacts, with the editor of Computer News calling it "the best press release I've seen all year"
This all translated to the campaign delivering an overall ROI of 1:280, delighting everyone who came into contact with it in the process.