Highlights
Blending bespoke illustration, clever digital interaction, and some egg-cellent pun work "The Great Big Online Easter Egg Hunt" showed that standing out is the way to go.
17
New accounts opened up
The Challenge
Logicalis and NetApp operate in a congested, highly competitive space that's often seen as dull and uninspiring. "Hybrid cloud solutions" and "digital transformation services" don't immediately scream "fun & exciting".
Which they are well aware of.
But they also know that because of this, there's a clear opportunity to stand out and be meaningfully different to their IT decision maker target audience.
Also, with the vast majority of people still under some form of lockdown restrictions around Easter 2021, NetApp and Logicalis wanted to do something for their target audience that was timely and fun but that would still drive significant brand awareness and new business opportunities.
Sharper were very happy to oblige with The Great Big Online Easter Egg Hunt…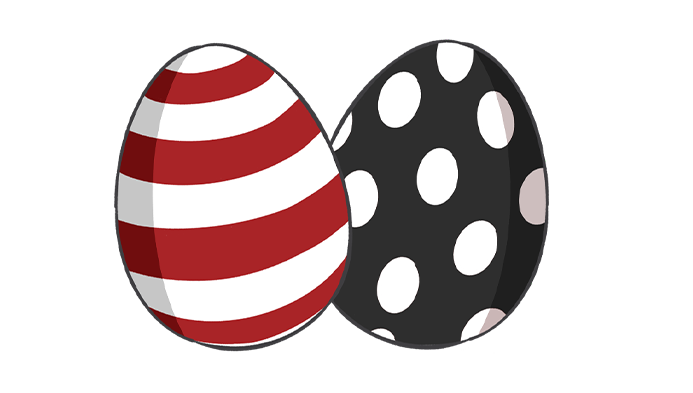 The Solution
In building the campaign there were 3 core objectives that "TGBOEEH" needed to meet:
It had to capture the right people's attention

It had to raise awareness of both the NetApp and Logicalis brands (and their respective areas of expertise)

It had to drive new business conversations and sales opportunities
The campaign more than delivered against all three of these.
It was a bold, colourful and eye-catching campaign that used a light-hearted tone of voice (and some superb egg-based puns) to capture people's attention.
It was fully co-branded, and "below the surface" of the campaign, it was supported with rich and valuable content that was served to people as they played.
And it used a perfect blend of gamification, prizes, and lead capture techniques to drive deeper engagement with the campaign that has then delivered significant value and opportunities for Logicalis and NetApp.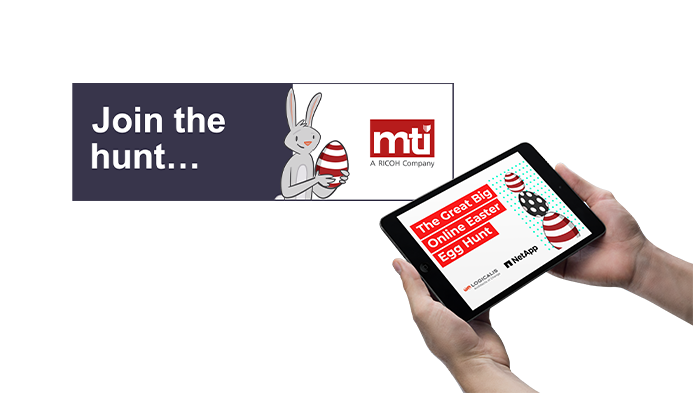 The Targetting
The campaign was targeted at IT decision makers in SME and Enterprise sized organisations across Ireland.
These IT decision makers are generally time poor, spread thinly, and constantly bombarded with marketing messages. They don't tend to react well to obvious marketing/sales approaches, so we needed to create marketing that didn't look or feel like marketing.
Sharper B2B Marketing had to create something that drew the audience in and that they actually wanted to engage with primarily because it was fun and different, but also because there was value in it for them. And this digital Easter Egg hunt was it.
We used multiple channels for this campaign, blending a dedicated microsite, email, paid social, and organic social perfectly to deliver the best possible experience for the target audience and drive campaign results.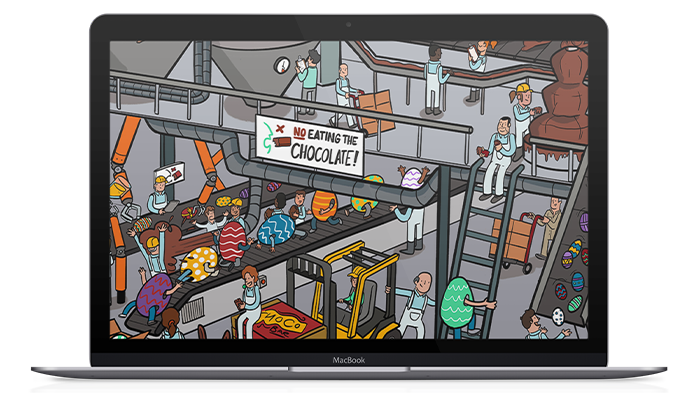 The Results
To date the campaign has generated an ROI of 1:45 based on the number of qualified opportunities that have been generated across both new and existing accounts.
The performance of each channel of the campaign was equally impressive:
Overall engagement across the live period of the campaign equalled 46.67%. More than double the stretch target for the campaign of 20%.

We saw a 6.64% on site conversion rate for easterwithlogicalis.com against a target conversion rate of 2.23% (based on B2B industry average)

Drive emails delivered a 23.75% average open rate and 21.64% average CTR, both well above industry standards and anticipated 15% and 5% respective targets.

Live emails also performed well delivering an average 17.5% open rate and a blistering 36% CTR

Paid social supported wider awareness of the campaign and maximised the allocated media spend brilliantly delivering 26,000+ impressions and an average CTR of 0.44% (target 0.22%)

Organic social performed particularly strongly delivering an average 6.82% engagement rate (LinkedIn average 2.0%) and an average 2.44% CTR (LinkedIn average 0.56%)