June 2022
The B2B Book Club: 8 Recommendations from our MD
Marketing Strategy,
Marketing Effectiveness
AUTHOR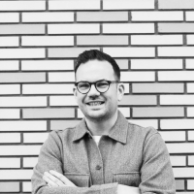 Russ Powell
Founder / MD
Books are awesome, right?
Marketing's also pretty sweet too, yeah? So, what better topic for your favourite book-worm marketing-nerds (that's us, by the way) to write a blog about and maybe even start our very own book club, hey? It's a match made in heaven.
So, we got our MD, Russ to give us his thoughts on the marketing books he would use to kick off a "B2B Book Club" – and also whole heartedly recommend to anyone on the hunt for something great to read. Especially if they're interested in marketing, business, strategy or anything that fits in the gaps between those three.
We did originally ask him for 5 books but he just kept on going (and got quite personal and introspective in certain places) so here we go with Russ' all-time favourite marketing/business books (that he'd use to start a B2B Book Club):
Boom. There it is.
It just gets left to hang in the air, waiting for some sort of answer (or at the very least acknowledgment). It'll then get followed up by some nonsense about "not having done anything with it" or "our CRM needs a really good clean".
All just pointless excuses. Have you said similar things yourself or heard anyone else say it recently? We bet you have (and many, many times over).
But it's a situation that can be changed (if you're willing). So, let's unpick what the real problem here is and how you (yes, you) can deal with it quick smart.
---
The Brain Scrambler (in a good way)
Alchemy

– Rory Sutherland
Aka 'The Surprising power of ideas that don't make sense' is a wonderous book from the Ogilvy Vice Chairman that shines a light on the foibles, irrationality and unpredictability of how our brains work – but does it with a view to helping marketers and decision makers do things better.
It is absolutely crammed full of wisdom, pithy anecdotes and real-world examples that make you question other peoples (and your own) thinking.
I've really struggled to pick out a single takeaway from Alchemy but one of the pages with the corner turned is actually one of the shortest chapters that talks about how you ask a question impacting the answer you get – with seemingly unrelated examples of bottled water and smoke alarms.
I can't recommend this book enough. And in fact, when a newbie joins Sharper they get given their own copy…that's how much I love this book.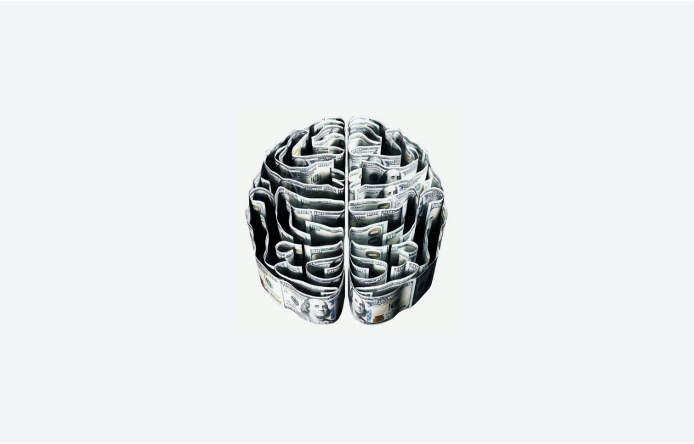 The New Addition
I gave this one a shout out on my LinkedIn a little while ago, and for good reason. Chris' book is the Ronseal of business books – it does exactly what it says on the tin (or cover).
Firstly, the book debunks a lot of the myths around leadership – that only those in a position of power can lead, for example – and then offers up some truly useful and compelling insights on how to lead in no-nonsense, plain English.
My favourite takeaway is Chris' equation around leadership impact, which goes like this:
Leadership impact = (objectives + strategy + team + values + motivation) x (action)
Basically, if action is 0 then you'll fail as a leader. You can talk and plan and strategise all you want, but if you never get wheels in motion and actually get shit done your impact as a leader will be diddly squat.
The Obvious Choice
No marketing reading list would really be complete without mentioning "Start with why'. Yes, it is technically a "leadership" book, but the application to marketing is blindingly obvious.
If you're not familiar, the core premise is that a lot of businesses and individuals approach how they talk about themselves (ie. do marketing) completely arse about face. They talk about "what" they do first and sell features over benefits, whereas Simon's point is that if you start with "why" you exist/do something/a purpose you immediately get to the value and a message that the right people will care about.
Some party poopers do blame "Start with Why" for starting the trend of meaningless "brand purpose" activity – THAT Pepsi campaign, for instance – but if you take the core message and apply it logically, rather than trying to conflate a brand with something completely unrelated to it, you'll be on a winning path.
The Big Daddy
One of the all-time great business books, this one. The focus of Good to Great is (as the title might suggest) those behaviours and approaches that take a company from being just a good one to becoming a great one.
There are loads of concepts from this book that have woven their way into everyday business life – the hedgehog vs the fox or level 5 leadership (which you'll know by other names if those don't ring a bell). But the two that have stuck with me are "The Flywheel" and "Seats on the bus".
The Flywheel is all about momentum and how little things done often, rather than big pushes done periodically are what really builds up a head of steam for a business. It's all about the accumulation of effort over time and that doing "one big thing" rarely delivers any meaningful results in the long term.
Seats on the bus is really about making sure you prioritise getting the right people onboard your "bus" (and getting the wrong people off) and have them sitting in the right seats before driving the "bus" anywhere. It's all about getting the right behaviours and values in your business through the right people, rather than trying to teach the wrong people the behaviours and values you want them to have.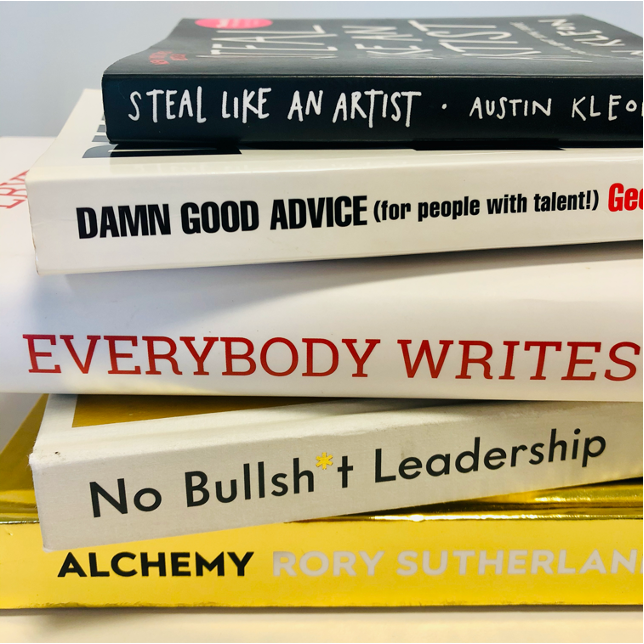 The Super-Useful One
In a world where content sits upon its throne as "king" – of what, no one's ever really been sure, but its reign remains unchallenged – Ann Handley can surely count herself as Content's chief advisor, champion and knight in shining armour.
"Everybody Writes" is a book for anyone who writes anything on at least a semi-regular basis. So, as the title suggests "everybody". You definitely don't have to consider yourself a "writer" to find enormous value in Ann's book, because we're all "writers" in one sense or another. Whether it's marketing copy, emails to colleagues, or love letters to your dog, if you use words at all, then you're a writer.
The book's chock full of useful nuggets to help improve your writing and one of the most helpful (which I still use constantly, even right now) is to proof your writing in reverse. Read what you've written backwards, and you'll more easily find any words or errors that shouldn't be there. It definitely walks…
(That was a joke, FYI. Feel like I shouldn't have to say that, but there's always some numpty out there who won't get it.)
And lastly, if you're not signed up to Ann's newsletter then what are you doing with yourself? Subscribe here.
The Personal Game Changer
This is one of the most transformative books I've ever read. An old boss (shout out to Darren Bull) gave me a copy when I was going through a bit of a rough patch a few years ago, and the core concepts from this book have stuck with me (and helped me) ever since.
The book talks about 'insight principles' and although the language is maybe a bit "flowery" for my taste what these principles boil down to is that you (yes, you) have absolute and complete control over how you process and react to anything that happens to you – whether you realise it or not.
I could talk about it for hours but what this book really did was make me pay closer attention to how I thought about things, made me take more responsibility for my own reactions and actions, and also helped me better understand the people around me.
Absolute game changer.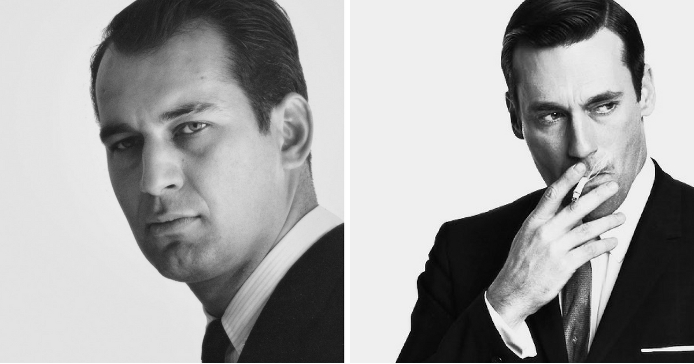 The Fan Boy Favourite
This pocket-sized wonder from "America's master communicator" and "The Original Mad-Man" – which it turns out is a reference George himself hates with a passion – is a wonderful sweary slap in the chops for marketers, creatives and anyone in the industry of ideas.
The book distils Lois' accumulated knowledge from decades leading the ad industry into 120 bite-sized "lessons" that cover all aspects of life – advertising, religion, music, politics, comedy, interior design, and everything in between.
If you're not aware of who George Lois is then check this out asap. I'm clearly a little biased as he's a personal hero of mine – Don't tell the wife but he was one of the inspirations behind naming our eldest son – but there is absolutely something for everybody in this little beaut of a book.
The One I'd Give You As a Present
This is another pocket-rocket of a book that rarely strays far from wherever I'm working due to its high concentration of great ideas. "Steal like an Artist" is part guide, part strategy template, and part self-help book (but not in an overly "fluffy" way) that unpicks the creative process and gives solid guidance for non-creatives too.
There's some great tit bits of information and inspiration in here to help anybody live a more balanced and fulfilling life – which will probably be very useful to a lot of people going through tough times right now.
Personal favourite takeaways are about being unafraid to copy or use what already exists as inspiration (as nothing is really ever original, do don't worry about it) and the power of procrastination to actually get stuff done. Linking those together, creativity comes from taking inspiration from as many sources as possible and then giving your brain the "off time" to make sense of them all.